Sponsors
To become a sponsor of the Assault on Patcong Creek, click HERE.
The Assault on Patcong Creek Crabbing Tournament would not be possible without help from our generous sponsors.
Full Bushel Sponsors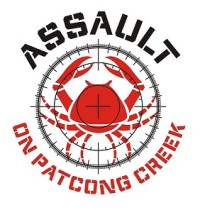 JO Spice Company
The J.O. Spice Company was established in 1945 and is a Baltimore, Maryland based manufacturer and distributor of a wide range of seafood seasonings, spices, batters, breadings and soups. If you have ever eaten traditional steamed Maryland crabs, you have probably already tasted J.O. Spice's famous recipe.
JO Spice generous donates the crab mallets, provides a photo board and other means of support on a yearly basis to the Assault.
Kelchner's Food Products
Since 1938, Kelchner's Horseradish Products has been producing Horseradish, Cocktail Sauce, Hot Mustard with Horse-Radish, Tartar Sauce and Horse-Radish with Beets. In 2010, Kelchner's introduced a new Creamy Horseradish Sauce perfect for roast beef, smoked fish, and sandwiches. Adhering to old family recipes and attention to freshness, Kelchner's produces the finest condiments known as traditional favorites in Pennsylvania and the Mid-Atlantic region.
The Kelchner's Raw Bar will debut at the 2017 Assault on Patcong Creek.
Flying Fish Brewing Co.
2017 will mark the debut of an Official Beer at the Assault on Patcong Creek, and no company's product would be more appropriate than that of the Flying Fish Brewing Company out of Somerdale, NJ.
The Flying Fish Brewing Co. was founded online in 1995, making it the world's first virtual microbrewery. That early Web site helped generate positive press coverage and helped attract the investors needed to make the virtual brewery a real one. Muller said the idea was to make the Web site "This Old House meets the World Wide Web"—letting people go behind the taps and see the thousands of details needed to put a craft brewery together.
In a state where the 50 operating breweries were reduced to a small handful, Flying Fish was the first microbrewery. From its opening in late 1996, Flying Fish has increased its capacity more than 20x and become the largest of the ever-growing number of craft breweries in the state.
In 2012, the brewery moved from its original location in Cherry Hill to a new facility in Somerdale. The facility boasts many sustainability features, to brew beer in the most environmentally friendly way possible.
Flying Fish now produces a range of beers year-round, along with a variety of seasonal specialties. The Tasting Room features weekly one-off and barrel aged beers. Flying Fish beers are eight-time medal winners at the Great American Beer Festival, the most of any New Jersey brewery.
Yeti Coolers
We are pleased to count Yeti as an Assault on Patcong Creek sponsor. Yeti's products are known for their cutting edge technology, grizzly bear proof durability and ice holding capabilities.
Glenn Insurance
Over a century ago, Glenn Insurance opened its doors, with a commitment to customers that was unparalleled in the industry. Since that time, our community relationships and client referrals have helped us become one of the area's major insurance providers. This level of confidence is the direct result of an attentive and continuing partnership between our dedicated staff and every client.
Capri Construction
Capri Construction Company, Inc., has a proud history, dating back to the early part of the 20th Century when Italian immigrant Aqualino Capriotti came to America from Italy with the dream of a better life for himself and his family. Now Capri is a premier commercial and government contractor headed by Aqualino's grandson, Arthur.
Ocean City Fishing Center
The Ocean City Fishing Center is the official rental boat sponsor of the Assault on Patcong Creek. The Ocean City Fishing Center is located directly on the corner of 3rd & Bay Ave in the big purple building and offers everything from party boat fishing on the New Jersey Party Boat, private charters, party cruises, burials and wedding entrances/exits and rental boats. They also feature a full bait and tackle store and a snack bar.
Half Bushel Sponsors
Gregory's Bar & Restaurant
Since 1946, the Gregory family has owned and operated this iconic local pub and eatery. The Gregory's have been generous enough to donate a keg of beer to the event, making them perhaps the most important sponsor of the BBQ. Gregory's has been a great friend to the Assault on Patcong Creek over the years.
Passion Vines Wine and Spirit Company
With locations in Somers Point and Egg Harbor Township, Passion Vines specializes in the world's greatest wine, spirits, beer…and more! They believe in products produced by passionate growers, farmers and artisans who employ the most natural methods to hand craft products of the highest level of quality. 2015 will mark Passion Vines' second year as a sponsor of the Assault.
Jersey Shore Tours
Jersey Shore Tours offers walking tours of Somers Point, Atlantic City, Ocean City Beaches, Buildings, and Boardwalks including Food Tours like the A Taste of the Shore Tour, Eco-History Tours like the North Street to Fourth Street Tour, and Architectural Heritage Tours such as the Footsteps of the Founders Tour as well as themed walks by request such as Cap'n Levi's Pirate Stories Tour and the Reformers' Resort Faith Heritage Tour of Ocean City.
Company founder Levi Fox lends his expertise to our Educational Initiatives by including regular historical nuggets via the tournament's social media pages and at the event itself.
Randy Lafferty Esq.
Not only is Randy Lafferty an Assault on Patcong Creek veteran competitor, but he's a prominent New Jersey attorney who lends his legal expertise to the tournament committee to help keep the tournament clear of any potential liability during it's operations. Randy is a partner at another tournament sponsor, Cooper Levenson.
Fun Time Crabbing
Don't have a boat but want to catch a boatload of crabs? Fun Time Crabbing can make it happen! Fun Time Crabbing Family friendly, fully insured charter company that specializes in catching blue crabs. Call them to book your trip today at 609-736-3109.
Fabbri Builders
Fabbri Builders is a third generation family owned general contracting firm based in Vineland, NJ. Fabbri Builders specializes in government, educational, medical, commercial and industrial projects.
Budget Photo Box Photo Booth
Capture all of the fun at your next event by having a photo booth from Budget Photo Box Photo Booths on site. Your guests can take unlimited photos that you can save, share or post on line! Several different affordable packages available!
CWG Mobile Lifecycle Solutions
CWG is a global supplier and repurposing source for mobile devices that is committed to environmentally sustainable operations.
Hank Sauce
The boys from Hank Sauce will be back manning the Sauce Station at this year's Assault on Patcong Creek.
B&B Poultry
B&B Poultry is the official bait provider of the Assault on Patcong Creek!
The company was founded in 1945 by Ben and Bobbie Fisher to service the Vineland area egg farmers. Three generations later B & B continues to serve the regions egg producers, processing leghorn fowl, and producing quality fowl products that reach the regional, domestic and international marketplaces. For over 20 years B & B has supplied fowl necks into the Easter Shore of Maryland for the commercial crabbing industry, and is excited to become more involved in New Jersey's recreational crabbing
Ocean City Fishing Center
In addition to being the Assault on Patcong Creek's official rental boat sponsor, the Ocean City Fishing Center offers boat rentals, party boat, bait, tackle and all your Ocean City fishing needs!
Huber Locksmiths
In January of 1959, E. H. Huber started a locksmith business in Atlantic City that earned an reputation for dependable service. His son, Paul Huber, CRL and grandson continue to operate the business with the same standard of quality.
The Locksmith from Atlantic City has grown to service all of southern NJ. They capable of working with all levels of complexity from residential homes to the largest office building complexes.
Law Offices of Thomas G. Smith
Attorney Thomas G. Smith has been a great supporter of the Assault on Patcong Creek over the years. Tom's office handles all aspects of law and reasonable rates.
PCH Technologies
Since 1997, PCH Technologies has been helping well-known businesses, large and small, manage and protect their IT systems. PCH is Performance Driven and committed to providing you with IT Solutions that ensure your systems are always secure and performing optimally.
Claw Cracker Sponsors
The Blue Crab Archives
Want to learn how to catch more crabs? There's no better website on earth than the Blue Crab Archives. The site is chock full of information and has a tremendous and active forum community.
Many of the crabbers who take part in the Assault on Patcong Creek are members of the BCA.
Campbell's New Generation Marine
Family owned and operated, Campbell Marine is Southern New Jersey premier marine sales and service company.
Sure Storage
Sure Storage lends us their facility as a staging area for the participants boats prior to and after the tournament. Sure Storage has been a sponsor since the tournament's inception.
Ardex Laboratories
For over 65 years, Ardex Laboratories has been an industry leader for commercial detailing products in both the automotive and marine marketplaces.
Crab Taxidermy by Rich
When you want to memorialize you trophy crab catch, Rich Bireley is the right guy for the job. Rich specializes in crab taxidermy and has produced 100's of mounts for crabbers all over the United States.
Killer Clam Rakes
Family-owned and operated, Killer Clam Rakes hand crafts the finest stainless steel clam rakes available in the market today right from their shop in Millville. NJ.
TackleDirect
TackleDirecct features the largest online selections of in-stock fishing tackle in the world as well as an incredible store in Egg Harbor Township, New Jersey.
NJ Boating College
The NJ Boating College is NJ's premier provider for NY or NJ Safe Boating/PWC Certificates & vessel operator's school.
Joe's Welding Crab Traps and Crab Pots
Cross an owner who loves fishing and crabbing, plus 40 plus years as a certified welder and you are guaranteed top quality topless traps, 2 door traps, pots and other crabbing supplies. Welding stick, or tig of Carbon Steel, Stainless Steel, Aluminum or alloys permits me to do many types of repairs on trailers, boats, boating equipment and custom work as well as general fabrication. Check out their web site at crabtrapsplus.com for some info on their services or call Joe direct at 856-491-2355
Charter Boat Dutchess
Charter Boat Dutchess is located at dock #8 in Fortescue State Marina, Fortescue, NJ, and has been for the past 35 years. It is currently run by 3rd generation, Captain Joe Maffei, and 4th generation, 1st mate Aaron Maffei.
Charter Boat Bonanza 2
Experience the best of Delaware Bay on the largest charter fishing boat in South Jersey — the thrill of the "big catch", the comfort of fishing with family on the open water aboard the Bonanza 2 out of Fortescue.
Manos Law Firm
The Manos Law Firm is a small firm specializing in all aspects of law and personal attention to their client's needs.
Doran Engineering
Doran Engineering has been a long time supporter of the Assault on Patcong Creek. The firm offers a wide variety of engineering services, including professional planning consulting and surveying services.
Delightful Designs by Danielle
Want something personalized? Danielle's Delightful designs can personalize almost anything. Everything is made by hand nothing is made the exact same. Bridal parties and birthday party favors are her specialty.
Environmental and Educational Partners
Atlantic City Aquarium
The Atlantic City Aquarium is the crown jewel of the the Atlantic City Historic Waterfront Foundation's work at Historic Gardner's Basin. The Aquarium opened in May 1999, is the most dynamic addition to the basin. The Aquarium provides a first class experience for shore visitors. The Aquarium also offers a unique educational field trip for students. It's a great way to introduce visitors, classes or community groups to New Jersey's Coastal Marine Environment.
The Aquarium will be back this year with their Mobile Touch Tank, allowing tournament participants and guests to get up close and personal with sea creatures.
Marine Mammal Stranding Center
The Marine Mammal Stranding Center (MMSC) is a private, non-profit organization, formed in 1978 with a handful of volunteers and a federal grant.
The MMSC was founded by Robert Schoelkopf, and is still directed by Robert and his wife, Sheila Dean. With permits, and authorization from the State of NJ and the federal NOAA Fisheries, the MMSC has responded to close to 5,000 strandings of whales, dolphins, seals and sea turtles that have washed ashore over the past 38 years."
Great Egg Harbor Watershed Association
The Great Egg Harbor Watershed Association?s (GEHWA) mission is to protect and restore the natural, cultural and recreational resources of the Great Egg Harbor River Watershed, promote research and action to determine and secure a healthy river system, and to expand public awareness, education and appreciation of the watershed?s many valuable and unique resources. A portion of the tournament proceeds from the Assault on Patcong Creek are donated to GEHWA to help fund their youth education and outreach programs in Somers Point.
WeCrabNJ.org
WeCrabNJ.org is a partnership between Stockton University, Rutgers University and the Jacques Cousteau Research Institute aimed at identifying and removing derelict crab pots from the bottom of NJ Coastal Bays and Rivers.
Help keep the Assault on Patcong Creek a free event.
Click below to contribute!