Boat:
Bazinga! aka Ozzie Angel
Boat Biography:
The 23-foot Bazinga!. captained by Shawn Rowan made its Assault on Patcong Creek debut in 2014 as an on-the-water marshal under the name Bazinga. For 2016, this boat will be known as Ozzie Angel to honor the  vessel's longtime first mate Ozzie the purebred poodle.
This boat has the the good fortune of its home port literally being at the mouth of Patcong Creek.
Crew: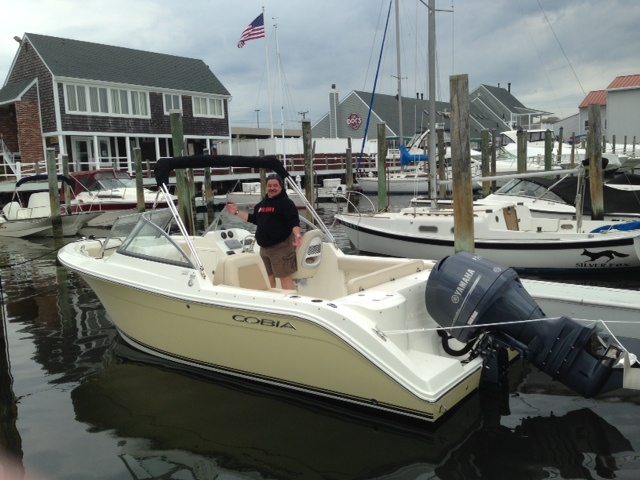 FACTS:
Boat Type:

Cobia 22.5 dual console

Homeport:

Somers Point, NJ

Captain:

Shawn Rowan

Years Participating:

2014 - 2017

Awards:

None