Crabber:
Sue Olson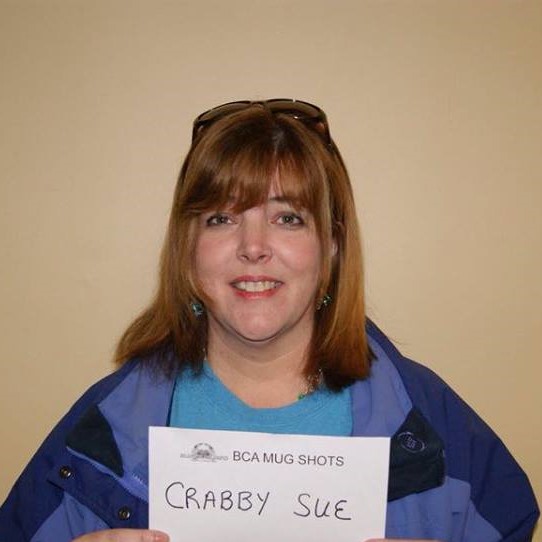 Crabber Biography:
In Sue's own words:
"My husband, Capt Moose is addicted to crabbing. When he's not crabbing, he's talking about crabbing, or looking for boats for crabbing. The only thing good about it is that I love fresh crabs. So I tolerate his shenanigans and tomfoolery. This year I've been shanghaied to pull traps at some ungodly hour of the morning when I should be getting some much needed sleep in an empty bed without him next to me snoring! Aside from his addiction, the Assault Parties are great and are not to be missed!"
"I'm not the captain, but we know who really runs things around here."
Why, yes, Sue, yes we do!
FACTS:
Hometown:

Williamstown, NJ

Birthdate:

10/20/1967

Nickname:

Crabby Sue

Boat:

Crabbin' Fever

Years Participating:

2016, 2017