Crabber:
Kevin Gardiner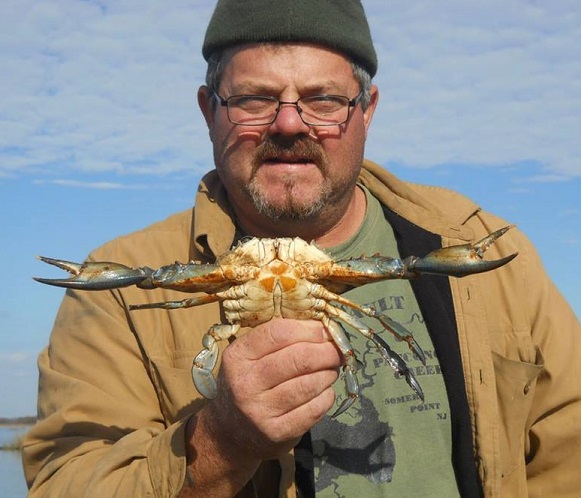 Crabber Biography:
Kevin Gardiner, better known to many as the Scap Capt, is a legend amongst New Jersey crabbers thanks to the monster crabs he has caught during his famous night missions in the southwestern portion of the state. Despite the NJ State Record for crab size having been "retired" by the state Fish and Wildlife, many crabbers consider the 8 13/16″ mumbo Gardiner caught in 2012 to be the NJ state record.
Gardiner made his Assault on Patcong Creek debut on the El Cangrejo Negro in 2013 and has hopes of finding his name engraved on the Largest Crab Contest trophy.
FACTS:
Hometown:

Carneys Point, NJ

Birthdate:

February 24, 1963

Nickname:

Scap Capt., Mr. February

Boat:

El Cangrejo Negro

Years Participating:

2013 - 2017

Awards:

None @ the tournament. Considered by many to have caught the NJ State Record Crab in 2012.