Tournament Rules
The tournament rules for 2018 have changed so please familiarize yourself with them!
The rules for the Assault on Patcong Creek tournament are as follows:
All crabbers must be registered and receive confirmation of their registration to participate. To register click HERE.
All crabs must be blue crabs.
All measurements are taken "point-to-point"
Only legal MALE blue crabs may be harvested during the tournament.
All crabs must be caught by handline, traps (ring, box, star, triangle, topless) or trotline.    No crabs may be submitted if caught from commercial-style crab pots.
The tournament is now a two day format. Crabbing starts at 6 am on both Friday and Saturday of the tournament.
Crabbers can crab one or both days.
All crabs caught must be checked in for processing on the same day they are caught
All crabs must be at designated check in location and in line for check in no later than 1 pm.   Crabs must be alive at check in.
For 2017, Friday check in is at 640 2nd Street, Somers Point. Saturday's check in at Somers Point Fire Company #1 on Bethel Road close to W. Maryland Avenue. We have refrigerated storage and a cleaning station to accommodate crabs caught on Friday.
All crabs must be caught from the following bodies of water:   Patcong Creek, Great Egg Harbor Bay, Great Egg Harbor River (and it's off shoots) Middle River, Tuckahoe River (and it's offshoots), Tuckahoe-Corbin City Fish and Wildlife Management Areas, Peck Bay, Steelman Bay, Scull Bay, Lakes Bay and the waterways behind Margate, Ventnor and Atlantic City that are south of the Atlantic City Expressway.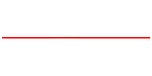 Help keep the Assault on Patcong Creek a free event.
Click below to contribute!